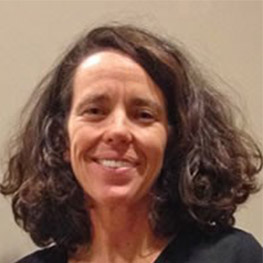 Kathy Reeves Bracco
Kathy Reeves Bracco, President of Angora Ridge Partners, has over twenty years of experience researching and publishing on education issues with an emphasis on state level policies and the linkage between secondary and postsecondary education systems. She currently works with policy makers, educational organizations and foundations on the assessment of current practices and the development of actionable recommendations that improve educational outcomes.
Previously as Senior Research Analyst at WestEd, Dr. Bracco engaged in cross-state and multi-system research projects including an evaluation of the multi-state Core to College initiative, an analysis of state and local initiatives to improve student completion in community colleges, and an examination of student experiences with assessment and placement policies in California. She has also worked with representatives from California's three public higher education systems to facilitate collaboration on completion benchmarks and data sharing.
Prior to joining WestEd, Dr. Bracco served as a Senior Policy Analyst at the National Center for Public Policy and Higher Education and the California Higher Education Policy Center where she directed a national study on statewide governance structures in higher education.
Dr. Bracco is the co-author of over twenty research studies including One Shot Deal: Students' Perceptions of Assessment and Placement in California's Community Colleges, and State Structures for the Governance of Higher Education.
Dr. Bracco holds a Bachelor's degree in American Studies from Stanford University, and a Master's and Doctorate in Education from the University of California, Berkeley.