EdInsights is a research and policy center
We are devoted to student success and the public benefits of education. Our mission is to inform and improve policymaking and practice within and across K-12, community colleges, and public universities.
Featured Publications and Media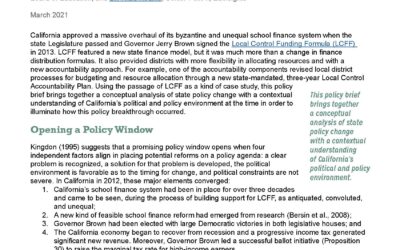 In 2013, California approved a massive overhaul of its byzantine and unequal school finance system when the state Legislature passed and Governor Jerry Brown signed the Local Control Funding Formula...
read more
Sign up to keep up to date with EdInsights!