EdInsights is a research and policy center
We are devoted to student success and the public benefits of education. Our mission is to inform and improve policymaking and practice within and across K-12, community colleges, and public universities.
Featured Publications and Media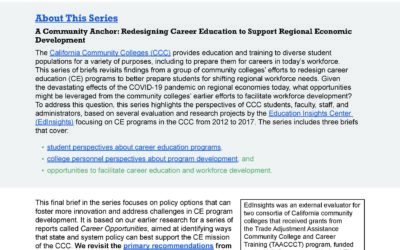 In this third brief of our Community Anchor series, EdInsights offers policy recommendations to strengthen workforce development to better serve students, communities, and regional economies. In...
read more
Sign up to keep up to date with EdInsights!