Career Education
This series of briefs revisits findings from a group of community colleges' efforts to redesign career education (CE) programs to better prepare students for shifting regional workforce needs.
Given the devastating effects of the COVID-19 pandemic on regional economies today, what opportunities might be leveraged from the community colleges' earlier efforts to facilitate workforce development? To address this question, this series highlights the perspectives of California Community College (CCC) students, faculty, staff, and administrators, based on several evaluation and research projects by EdInsights focusing on CCC CE programs from 2012 to 2017.
Part one in the series: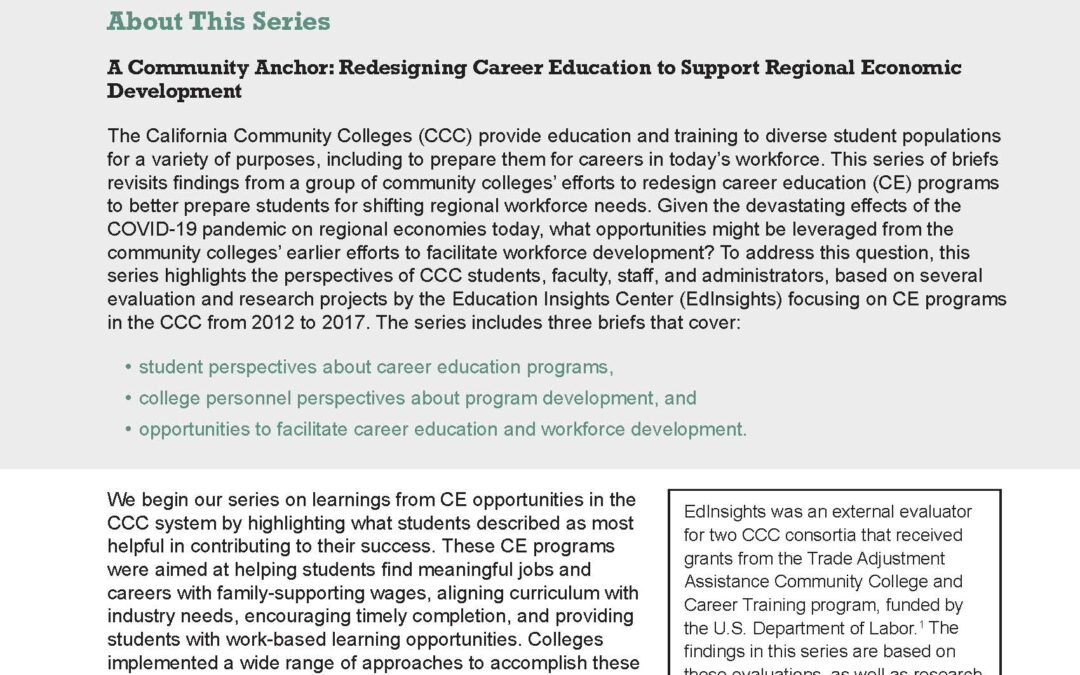 A Community Anchor: Student Perspectives about Career Education
The CCCs provide education and training to diverse student populations for a variety of purposes, including to prepare them for careers in today's workforce. CE programs are aimed at helping students find meaningful jobs and careers with family-supporting wages, aligning curriculum with industry needs, encouraging timely completion, and providing students with work-based learning opportunities. Click the link below to learn what students describe as most helpful in contributing to their success.
Download Brief